Zofona > Zofona Seoul > Weblog South Korea > Archive weblog 2006 > weblog Korea April 06
---
weblog Korea April 06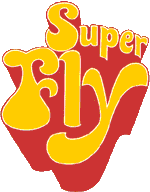 ---------------------
Wauw, friend Coen searched for hours to find this movie for my birthday. I am deeply touched, especially because it is so ...... Well, just look for yourself (thanks Coen). (posted by Jitze, 29/04/06)
---------------------
Today Jitze surprised me by telling me that he sold my car. I knew he was busy with it but I did not expect he would sell it within one week. So tomorrow morning, after 3.5 years, I have to say farewell to my car, a very nice blue Hyundai Click. (posted by Christina, 25/04/06)
---------------------
E-bay

As a record collector E-bay is heaven for me. Being a big fan of Bad Company, Paul Rodgers, John Mellencamp and Jimmy Lafave I always check the Ebay website. A lot of the records and cd's of these artists are known. But once in a while I find something which even surprises me.

One big surprise was the LP 'Down Under' from Jimmy Lafave. I know he is not very proud of this record, and that is also the reason he doesn't even mention this record on his website. A few weeks ago I found another surprise, a cassette from one of his songs called 'Walk away Rene'. As far as I know that song was a hit in New Zealand. And almost 2 years ago I bought a cassette he released called 'highway angels'. So everyday I search the 'Net' for something special. (posted by Addy, 25/04/06)
---------------------
Finally I found a guy who made a perfect disclaimer for his, uhm, website. Enough to read in both Dutch and English (switch of your mental spelling checker). And for this Mr. Klaas deserves applause. (posted by Jitze, 18/04/06)
---------------------
Only 8 more weeks before we leave Korea, for our grocery supplier in Sungbuk-Dong we made this picture in return for some pictures they gave us. (posted by Jitze, 18/04/06)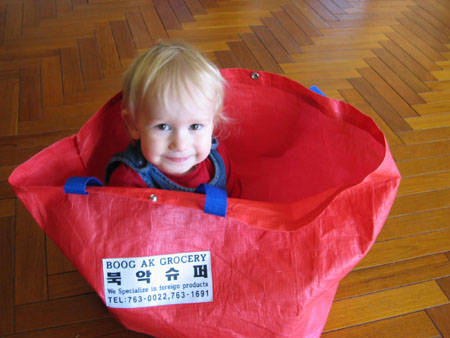 Foreign products.
---------------------
Today I received some very nice links from my colleague who will replace me in Korea (thanks Frank). He is searching the web for whatever he can read about Korea just like we do for Serbia and Montenegro. Especially this cityglance website is nice. Just choose one of the districts and start exploring the pictures. The skycraper website also has nice pictures. (posted by Jitze, 13/04/06)
---------------------
Sad news for Jitze, Proof, a member of one of his favorite bands, D12, was killed. Hopefully D12 will continue making music Jitze likes to wake up with..... (posted by Christina, 12/04/06)
---------------------
If you like hamburgers, if your back hurts because of your big wallet and if you don't like to choose yourself, go to Kraze Burgers. But first read my Kraze Burgers restaurant review. (posted by Jitze,11/04/06)
---------------------
From all of us...... ome Coen, alias Ed Croquet, Happy birthday!!
---------------------
5 minutes free time since Vibeke is watching Go Go Giggles on dvd. It is a special children's programm in english with a monkey (Manana) who speaks korean. There is not so much info about the Giggles and if there is it is in korean, but you can buy dvd's and video's almost in every bookstore. For me it's a nice way to learn english songs so I can sing along with Yde who learns all kinds of songs in school.
(posted by Christina,10/04/06)
---------------------
Noord-Korea dreigt VS met preventieve aanval bron www.nu.nl

Waar hebben ze dat idee opgedaan? Niet bijster origineel. (posted by Jitze, 09/04/06)
---------------------
Another co-worker has a worse case of internet movie addiction. He always seems to find funny or strange movies and luckily he sends them to us. These Japanese students have a lot of spare time, but it is a really nice movie. After 1.30 minutes it actually starts, no idea why they pasted these cartoon caracters into the start of the movie. Also ignore or enjoy the very funny but lame Japanese dance half way the movie. Be suprised by how ingenious the constructions are they make in order to get some sign up at the end of every movie. (posted by Jitze, 06/04/06)
---------------------
Every now and then one of my co-workers changes into a fashion police lady. And according to her there are plenty of 'fashion crimes' in Seoul. Look at this picture.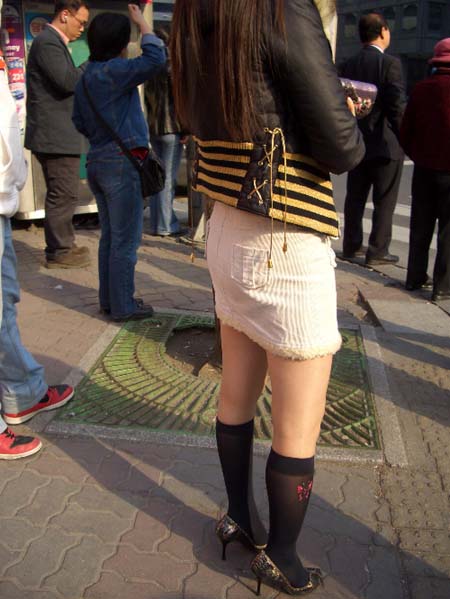 Guaranteed Korean taste.

But while chasing those fashion criminals she sometimes visits the strangest bars. What do you think the rest of the bar will look like if you find thongs on the women's toilet, yeach!! (posted by Jitze, 06/04/06)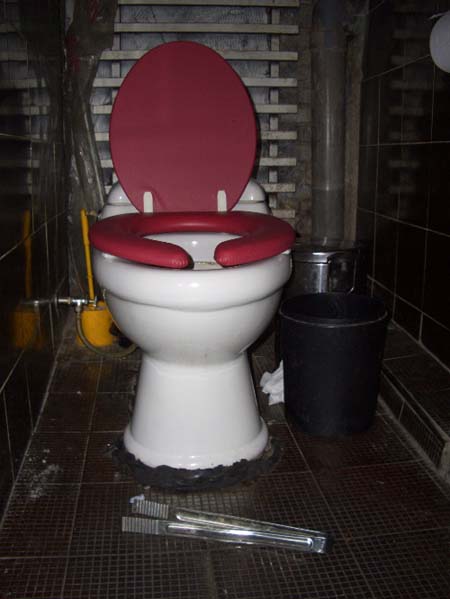 ---------------------
And before going back to posting things about Korea, one very important Belgrade link...... Weather forecast for Belgrade. (posted by Jitze, 05/04/06)
---------------------
Weird newsfeed, after Belgrade some friends wanted more weird news. :)

(posted by Jitze, 05/04/06)
---------------------
Belgrade, Belgrado, Beograd. The capital of Serbia-Montenegro, in the past the capital of Yugoslavia as I learned in school when I was nine years old. (posted by Christina, 04/04/06)
---------------------
We know it for sure now and we will post it in a couple of hours. (give us a break, we have to search for some links after bringing the kids to bed.(posted by Jitze, 04/04/2006)
---------------------
Still waiting for news!
Our spring holiday was nice, which could not be said about the weather!! Last week we had some kind of 'cold dip' over here with even snow flurries on Tuesday. And of course today when I start to work and Yde goes to school again we had the best day in more than a week with pleasant temperatures. Frustrating, just as frustrating as waiting for final news on our next posting. (posted by Jitze, 03/04/2006)